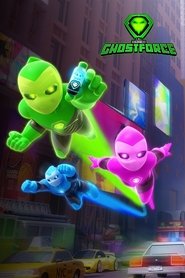 Watch

Ghost Force

You are watching now the

Ghost Force

tv show has Animation Genres and produced in USA. Broadcast by Watch4HD.net and directed by Jeremy Zag,

GHOSTS EXIST! They are here, hidden in everyday objects, in an eternal slumb¦ Three high school kids working as a team of superheroes, the Ghost Force, secretly fight against the ghosts that haunt their town.