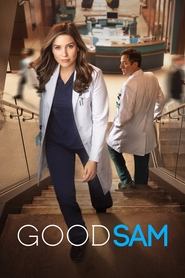 Watch

Good Sam

You are watching now the

Good Sam

tv show has Drama Genres and produced in USA. Broadcast by Watch4HD.net and directed by Katie Wech,

A gifted heart surgeon excels in her new leadership role as Chief of Surgery after her renowned boss falls into a coma. When her former boss wakes up months later demanding to resume his duties, Sam is tasked with supervising this egotistical expert with a scalpel who never acknowledged her stellar talent.