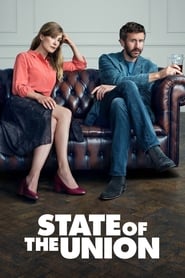 Watch

State of the Union

You are watching now the

State of the Union

tv show has Comedy Drama Genres and produced in USA. Broadcast by Watch4HD.net and directed by Nick Hornby,

Tom and Louise meet in a pub immediately before their weekly marital therapy session. With each successive episode we piece together how their lives were, what drew them together and what has started to pull them apart.